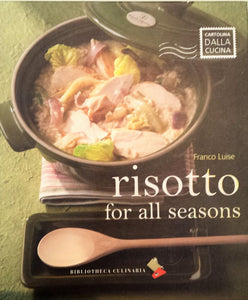 Risotto for all seasons
Written by Franco Luise 
From laid back family lunches to special celebrations, Risotto's can be easily adapted to suit any occasion.
The perfect risotto is an essential addition to every avid cook's repertoire.  This book gives 10 Simple rules to master the basic technique, in addition to featuring 4 different kinds of stock and over 25 risotto recipes that make the most of the freshest produce each season has to offer.