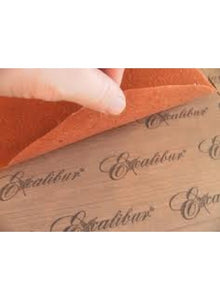 Premium Paraflex sheets (5 PACK) by: Excalibur
Pack of 5 Paraflex Premium Sheets. 
Made from teflex, these are necessary when dehydrating certain foods e.g. crackers, wraps or sticky or wet foods or anything with fine seeds.   Simply place or spread the food on the sheet, place on the tray in your Excalibur dehyrdrator and you are good to go.