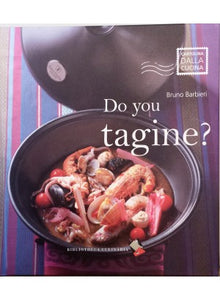 Do you Tangine?
Written by Bruno Barbieri
The word Tangine evokes Moorish cuisine, rich in exotic flavours and aromas.
24 recipes by award winning chef, Tv star, charismatic instructor and tireless traveller Bruno Barbieri. 
Bruno has travelled the world in search of new flavours and aromas.  Today he is a main figure on the International culinary scene, where he works as a freelance chef and consultant.