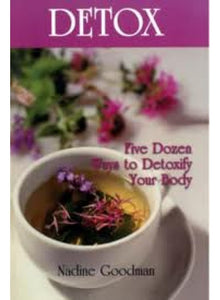 Detox Five Dozen Ways
Natalie Goodman's Five Dozen Ways to Detoxify Your Body is a little treasure trove of health promoting tools.
Easy to understand information about detoxifying your body with remedies found in your home or from your local health food store.
Simple techniques that have been thoroughly researched and around for many years and have helped thousands of people.