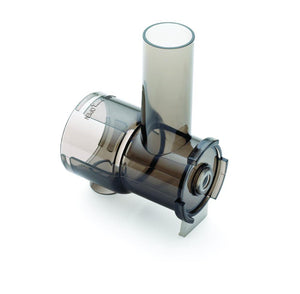 Omega 8006/8226 Drum/barrell (old style)
There are 2 styles of juicing barrell for the 8000 series juicer.  This is for the old style barrell- it will only fit the old style juice screen (with straight 90 degree angle).
The new style barrell only fits the new juice screen (with rounded 90 angles), this is not currently available.